An accelerator combining tech and food to serve the whole world
We are a group of experienced business owners, managers and investors.
We know that the food industry of tomorrow means healthier food, less pollution and optimal use of resources.
For this purpose, we are bringing scientists and business together, today.
Apply if you are working on a solution in the following areas:
The future of our planet depends on the success of your project. We will do everything to help you take it to the next level.
There are a few weeks of hard work ahead of you, during which we expect your full commitment. In addition to workshops and sessions with mentors, you can also count on the ongoing support of the accelerator's team. The program will take place in Warsaw.
Meet our recently graduated startups that are shaping the future of food.
Apollo Roślinny Qurczak®
One of a kind plant based chicken alternative. Made of meaty fibers resembling cooked chicken breast.
Listny Cud
An automated, urban and in-store vertical farms for growing leafy green vegetables, i.e. microgreens and herbs.
Yoush
A complete and balanced meal in a handy form based on products of plant origin.
Hempiness
An organic and delicious beverage with 15 mg of CBD. Contains a daily dose of CBD for your mind and body balance.
Frens
Hypoallergenic, easily digestible food for your dog containing insect-based protein.
Tribe Natural Energy
An energy drink based on guayusa tree leaves from Amazonia. Improves focus and effectiveness for many hours.
Vertigo Farms
Clean oil extracts from plants for healthier food, drugs & cosmetics. Obtained by supercritical CO2 extraction.
KuMin.Sys
An IT tool for gastronomy that helps with production-planning, cost-optimization and reduction of food waste.
MultiSpec
An online database ensuring smooth communication between food ingredient suppliers, manufacturers and retailers.
It's bean
Protein packed & locally sourced plant-based yogurts from beans.
Food Jack
Pulled jackfruit, meat replacements on the next level.
Kisz Masz
Naturally fermented and probiotic foods.
Mama Mi
Complete, 100% plant-based baby food.
ZYVIA
Personalized probiotics for eco-gardening.
myEgg
Easy to prepare, plant-based substitute of an chicken egg in a liquid form.
Planeat
"The meatiest" plant-based minced meat and many other meat alternatives. Super tasty and rich in amino acids!
Poley.me
An autonomous bartending robot which eliminates queues, saves water and boosts revenue.
Legumi
An intelligent shopping carts app which compares and finds the cheapest e-groceries with the quickest delivery.
Rebread
Magically turning unsold bread into highest quality distillate.
SERio
Protein-rich, plant-based cheese made of lupine beans.
CUDO Kombucha
Slightly fizzy, unpasteurized functional drink based on fermented tea.
Mea Pulpa
Healthy snacks made of upcycled flawed fruits, veggies and food waste.
VegeLIO
Lyophilized veggies, herbs and products based on them.
Myco Innovations
Building materials from mushrooms.
Mihiderka
Low-processed mushroom-based meat alternatives.
SweetVegy
Healthy vegetable cookies and snacks.
Bast Pack
Sustainable and natural food packaging solutions based hemp.
Why do we deal with food?
The current model of cultivation and breeding is too expensive both:
for people – poor quality, highly processed food causes cardiovascular diseases, diabetes and cancer,
for the Earth – excessive breeding, monocultures, burning forests for cultivation and the use of chemicals intensify global warming, poison,  sterilize the soil and are simply unprofitable.
Marcin Tchórzewski
CEO | Coders Lab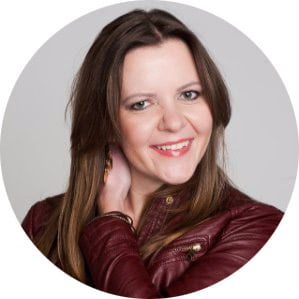 Agnieszka Barej
Head of Media & Digital Central Europe, Trener | Procter & Gamble
Marek Rogala
Co-Founder | Charlie Food & Friends
Greg Pietruszyński
CEO | Growbots
Mikołaj Szymański
Managing Partner | Kerris
Michał Chabowski
Managing Partner | R Ventures I
Bartek Janowicz
CEO | Proinnovate
David Meister
ex-Vice President | Perła Browary Lubelskie
Richard Berkeley
Mentor, Coach, Trainer, Conductor, Actor, Journalist
Michał Rokosz
Partner | Inovo Venture Partners
Asen Gyczew
Strategic Project
Supervisor | Smyk
Paweł Żółtko
Head of Integration and Strategy | LIVEKINDLY Collective
Michał Bonarowski
Smart Growth Builder | Grupa Allegro
Mariusz Klementowski
CEO | AmerPharma
Leszek Szczepaniak
Partner | BON VIVANT ADVISORY
Marcin Tischner
Campaigner | ProVeg International
Aleksandra Babul
CFO | Apollo Roślinny Qurczak
Dawid Drzewiecki
CEO | Kancelaria Funduszy Europejskich
Tomasz Woźniak
CEO | Future Mind
Adrian Pugawko
Financial Business
Partner | Procardia Medical
Jakub Łączkowski
CEO | Pozamiatane.pl
Maciej Otrębski
Strategic Partnerships
Manager | RoślinnieJemy
Anna Tałach
Global Product Manager, Food Industry Expert
Michał Gołkiewicz
Co-Founder & CEO | Sundose
Piotr Lubiewa - Wieleżyński
Strategic Project
Manager | Carrefour Polska
Daniel Szostek
Co-Founder | Centrum Prawa Żywnościowego
Agnieszka Szymecka - Wesołowska
Co-Founder | Centrum Prawa Żywnościowego
Katarzyna Geiger
Supply Chain Manager, Sustainable Value Chains, Food Industry
Weronika Bednarska
Innovative Food Developer, Labelling Specialist
Małgorzata Nowacka
Food Technologist | Warsaw University of Life Sciences
Zbigniew Barwicz
Serial Entrepreneur, CEO, Advisor and Investor
Maciej Gałkiewicz
Angel Investor
& CEO | Ragnarson
Karolina Wojtas
Investment Associate | Icos Capital
Bartosz Czerkies
Marketing Manager | Revolut
Małgorzata Idzkiewicz-Kowalczyk
Marketing Advisor, Trend Analyst
Tomasz Szuba
CEO | Venturis HoReCa, Food Waste Management Expert
Michał Lasocki
CEO | Intenson Europe
Marcin Śliwiński
CEO | Gobarto
Paweł Urbanek
CEO | Pan Pomidor & Co.
Mateusz Kowalczyk
CEO & Co-Founder | Foodsi
Jakub Jurkowski
Commercial Director CEE | JOKR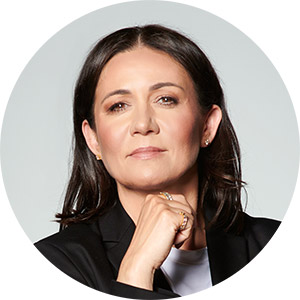 Monika Borowiecka
CEO | Tangent Line Ventures, ex-Marketing Director | Mars
Anna Kurnatowska
Country Manager | Too Good To Go
Eryk Gąszczyk
CEO | Spinbits
Marcin Jaraczewski
Partner | LAWMORE
Marcin Klimaszewski
Co-Founder | Magazynuj.to
Iga Czubak
CEO | Apollo Roślinny Qurczak
Mateusz Kloc
R&D Consulting | Lucet Capital
Wojciech Mądry
Partner, Legal Consuel | Enky Consulting
Jakub Śwircz
Managing Director | Brandy Design
Piotr Doleszczak
SEO & Content Marketing Specialist​
Subscribe to our newsletter!
Keep up to date with the latest news from the foodtech industry and startups from Poland and CEE. Be first to know about new investments, reports, our events and portfolio updates. Receive essential foodtech.ac Family updates right into your inbox!
Applications for the sixth batch of the accelerator have been closed. Applications for the seventh batch will open in Spring 2024. However, you don't have to wait – meantime we run open recruitment. We will be happy to take a closer look at what you are doing and think about how we can help you right now.
We know each other from Warsaw School of Economics. Each of us has a passion for creating businesses and an impressive track record. We never stop learning and developing. We know how to attract crowds.
Michał Piosik
Polish Your Cooking | Rośleko
Citi | BCG
Piotr Grabowski
HubHub | Współpracownia
SnowShow | Kazimiernikejszyn
Michał Mądry
Enky Consulting | Benji's Planet
Unilever | Accenture